---
Today I manually installed a new Ubuntu 14.04 LTS server on a HP Proliant DL 380 Gen8 server. To my big surprise the network interfaces were detected as "em" rather than "eth" during the setup process: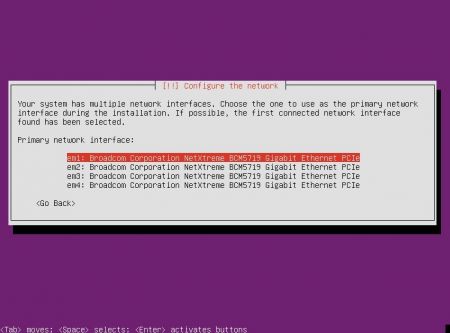 The reason for this is a changed naming convention in the naming of network interfaces (see http://fedoraproject.org/wiki/Features/ConsistentNetworkDeviceNaming for more details). It seems that Ubuntu has decided to go the same way as Fedora for the interface naming (see http://ubuntuforums.org/showthread.php?t=2150517). .
In one way it makes sense to call the onboard nics "em" (for embedded) to separate onboard and additional nics. But this is also dangerous as there are many scripts to configure nics which use static naming, for example "ifconfig eth2 .....".
Everyday something new to learn 8-).

Add a comment
Show form to leave a comment
Comments (newest first)
No comments yet.