---
For the last couple of weeks I came across a very annoying problem: Whenever I scanned (or copied) a document using the ADF (Automatic Document Feeder) on my Brother MFC 9330 CDW, vertical lines showed up in the scanned document (or the copy)!
Although I braced myself for some heavy maintenance work including screwdrivers, the solution was surprisingly easy. But let's start at the beginning.
Vertical lines in the output
First I created a simple A4 paper, which I would then use as original for scanning tests. Now this piece of paper is placed into the ADF and scanned (into a network share):
The result contains these mentioned vertical lines:
Clean it, duh!
On my research why this actually happens, an official video from Brother turned up. In this video Brother simply suggest to clean the scanning glass. I really did not think this would do the job, but the video mentions something important:
Run your finger along the glass strip and check for debris. If debris is found, concentrate cleaning on that area.
I did so. And I felt something at the top (towards the rear) of the glass strip. I would not have called this "debris" but rather some dirt stuck on the glass. However by just visually looking at the glass, everything seemed to be clean.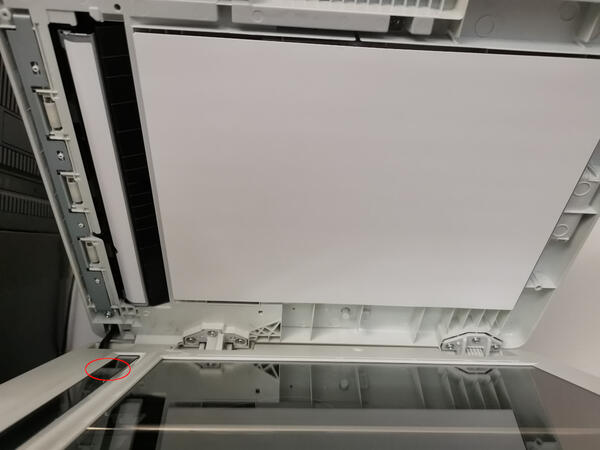 After cleaning this up with a cloth and alcohol, I did another test scan.
That's it? That's it!
And to my big surprise the scanned document turned out to be OK, without any vertical lines!
Yes, solutions can sometimes be surprisingly easy!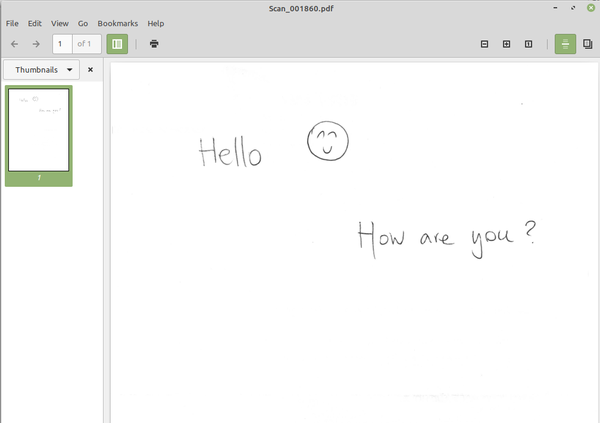 Add a comment
Show form to leave a comment
Comments (newest first)
No comments yet.