---
Your employer or client might use Citrix as a way to offer remote work. Citrix allows you to connect to virtual desktops or applications which run on the organization's internal network. The remote access can be done using a browser or by using the Citrix Workspace app. The Workspace app was previously known as "Citrix Receiver".

Luckily the people at Citrix are well aware that there are other Operating Systems than just Microsoft Windows. The Citrix Workspace app is available for Windows, mac OS and Linux. This article shows how to install Citrix Workspace app on Linux Mint, a Linux distribution based on Ubuntu/Debian.

Find the right download
On the Citrix download site for Linux there are a couple of downloads available for Linux. The pre-built packages are not only available in DEB format (for Debian/Ubuntu and derivatives), the app can also be downloaded as RPM (Red Hat/SUSE) or as tarball.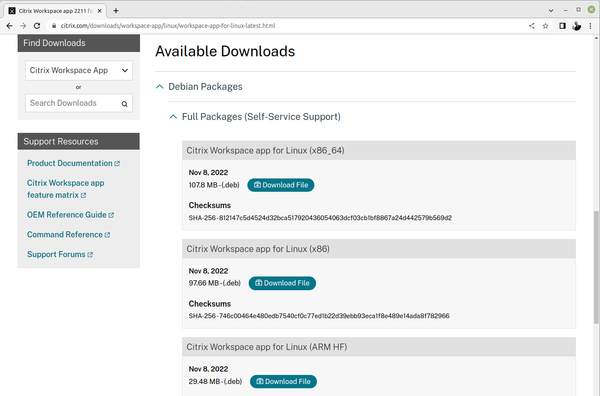 As my system runs Linux Mint, which is based on Ubuntu Linux and therefore uses DEB packages, I downloaded the Citrix Workspace app for Linux (x86_64).
ck@mint:/tmp$ ls -la ica*
-rw-rw-r-- 1 ck ck 113034806 Nov 10 10:11 icaclient_22.11.0.19_amd64.deb
The file itself is called icaclient_version_amd64.deb.
Install icaclient package

This deb package can now be installed using dpkg (which requires sudo privileges):
ck@mint:/tmp$ sudo dpkg -i icaclient_22.11.0.19_amd64.deb
[sudo] password for ck:
Selecting previously unselected package icaclient.
(Reading database ... 322035 files and directories currently installed.)
Preparing to unpack icaclient_22.11.0.19_amd64.deb ...
Unpacking icaclient (22.11.0.19) ...
Setting up icaclient (22.11.0.19) ...
/usr/bin/sudo
/usr/bin/google-chrome
/usr/bin/google-chrome
/usr/bin/google-chrome
Synchronizing state of ctxlogd.service with SysV service script with /lib/systemd/systemd-sysv-install.
Executing: /lib/systemd/systemd-sysv-install enable ctxlogd
Created symlink /etc/systemd/system/multi-user.target.wants/ctxlogd.service -> /lib/systemd/system/ctxlogd.service.
Processing triggers for desktop-file-utils (0.26+mint1+vanessa) ...
Processing triggers for mailcap (3.70+nmu1ubuntu1) ...
Processing triggers for gnome-menus (3.36.0-1ubuntu3) ...

During the setup, a question might be asked whether or not to install the app protection component. In my case I didn't want that and chose "no" (default):

If you're not feeling safe on the command line, you can also open Nemo (the file explorer in Linux Mint) and launch the downloaded deb file. This will open the graphical installation tool:

Launch Citrix Workspace app
Once installed, the Citrix Workspace app is added to your "Desktop apps". This means you can find it easily by just typing "Citr...." in the search field when launching the Linux Mint menu: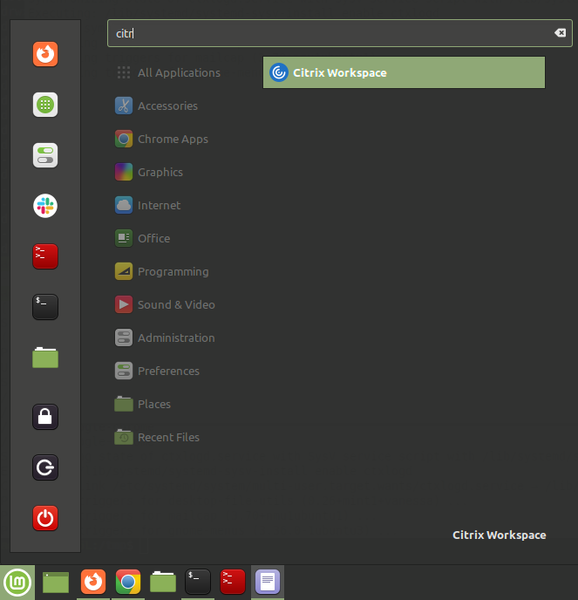 After you launched Citrix Workspace, you will either be asked to login (if you already have an existing ICA profile, located under ~/.ICAClient) or that you configure the workspace settings (Netscaler gateway URL, credentials, etc).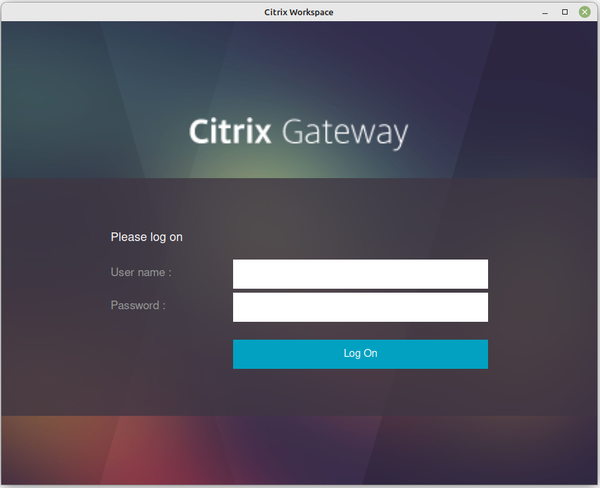 Keyboard mapping error on Linux Mint 21 / Ubuntu 22.04
Eventually you might run into a keyboard mapping error shown by Citrix Workspace app once you want to connect to a remote desktop or a remote app. The possible cause and a workaround is described in the next post.

Add a comment
Show form to leave a comment
Comments (newest first)
No comments yet.