---
For the past few years I've been using the same webcam, a Creative VF0700 (also known as Creative LIVE! Cam Chat HD), on my main workstation. Tracing back my purchase orders, it seems that this webcam is in use since November 2013; this means 9 years of service!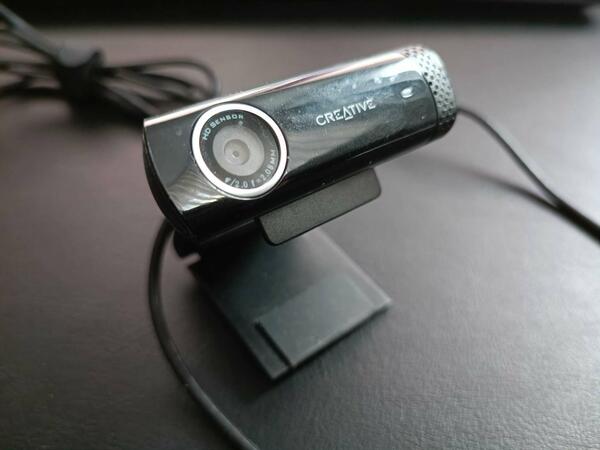 Nine years ago was a different time with occasional online meetings. Since COVID-19 almost every meeting is being held in an online conference. Meanwhile every notebook has a webcam included, too.
And it was in such an online meeting recently that someone said to me "is your bandwidth ok? your picture looks blurred". I realized that I've been using this webcam for a very long time. Maybe it's time to upgrade to a newer model.
While looking for a newer model, I had one simple requirement: It must run on Linux, as I am using Linux Mint as Desktop OS. During my research I came across the Foscam W81 which promises to be running on Linux (and the other major Operating Systems) out of the box. Let's give it a shot.
Plug and Play: Yay!
The box itself confirms the promise of the product description online: "Linux system" is mentioned under "System compatibility".
Once connected (to the running system), the Kernel (5.15.0-53-generic) immediately detected the camera:
ck@mintp ~ $ sudo dmesg
[...]
[23902.910623] usb 3-2.2.4: USB disconnect, device number 8
[23965.084180] usb 3-2.2.4: new high-speed USB device number 9 using xhci_hcd
[23965.241387] usb 3-2.2.4: New USB device found, idVendor=0c45, idProduct=0415, bcdDevice= 1.00
[23965.241393] usb 3-2.2.4: New USB device strings: Mfr=2, Product=1, SerialNumber=3
[23965.241396] usb 3-2.2.4: Product: UHD4K Webcam
[23965.241398] usb 3-2.2.4: Manufacturer: Sonix Technology Co., Ltd.
[23965.241400] usb 3-2.2.4: SerialNumber: SN0001
[23965.278658] usb 3-2.2.4: Found UVC 1.00 device UHD4K Webcam (0c45:0415)
[23965.281014] usb 3-2.2.4: Failed to query (GET_INFO) UVC control 12 on unit 1: 0 (exp. 1).
[23965.281515] usb 3-2.2.4: Failed to query (GET_INFO) UVC control 14 on unit 1: 0 (exp. 1).
[23965.291371] input: UHD4K Webcam: UHD4K Webcam as /devices/pci0000:00/0000:00:08.1/0000:06:00.3/usb3/3-2/3-2.2/3-2.2.4/3-2.2.4:1.0/input/input18
The output shows that the USB device was detected as USB ID 0c45:0415 and as a UHD4K Webcam from Sonix Technology (?).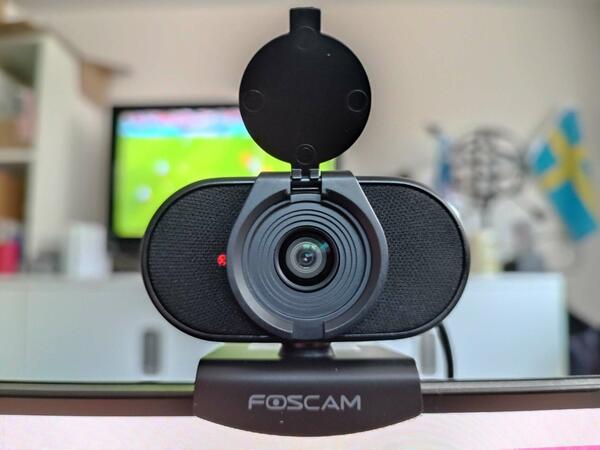 Using hw-probe to submit the hardware information to linux-hardware.org also shows a different camera model (Microdia CyberTrack H6):

But that doesn't really matter. Let's try if the camera actually works. On Linux systems, at least on Linux Mint and other Ubuntu based distributions, this can be tested using the "Cheese" application. Cheese immediately showed the picture from the Foscam camera. Success!

Comparison: Creative VF0700 vs. Foscam W81
Of course the versus comparison is not really fair, as the Creative VF0700 is a webcam bought 9 years ago, but it's still nice to have a specification comparison.
USB Connection

USB 2.0

USB 3.0

Image Sensor

F/2.0 f= 2.08mm

1/2.8 COMS

Max frame rate

30 fps

30 fps

Max image resolution

1280 x 720 px

3840 x 2160 px

Megapixel

5.7 Mpx

8 Mpx

Video mode

720p (HD)

360p, 720p (HD), 1080p (Full HD), 2160p (UHD)

The specs obviously look much more interesting on the Foscam W81 with a resolution supporting UHD (Ultra High Definition), too! But does it really make such a difference? Can the difference be seen in an online meeting?
Let's use "Cheese" to create two snapshots with both webcams. Left: Creative VF0700, Right: Foscam W81.
A picture tells more than words. Indeed. The difference in the image quality and how you can see details and colours is quite enormous!
Add a comment
Show form to leave a comment
Comments (newest first)
No comments yet.