---
For once a personal and not a technical blog post - well, kind of.
Yesterday I took the exam for the Cloud Native Computing Foundation's CKA (Certified Kubernetes Administrator) certification. Although I've been using and working with Kubernetes since 2018 (since the Rancher 2.0 release), I went into the exam with a lot of self-doubt. Managing Kubernetes is not the easiest thing, there are a lot of kubectl commands, (YAML) manifests and other Kubernetes internals to be remembered.
For someone working only with Kubernetes all day long this should be an easy pass. But besides managing Kubernetes clusters, I am doing a lot of other technical stuff (Databases, Networking, Monitoring, Infrastructure/Servers, Hosting, Troubleshooting, and many other things) without even mentioning meetings and internal discussions. I went into the exam with a "OK, let's just see what happens" mentality.
Even better was the surprise this morning, when I received an e-mail containing a PDF attachment. The attachment? The Certified Kubernetes Administrator certificate! Hurray!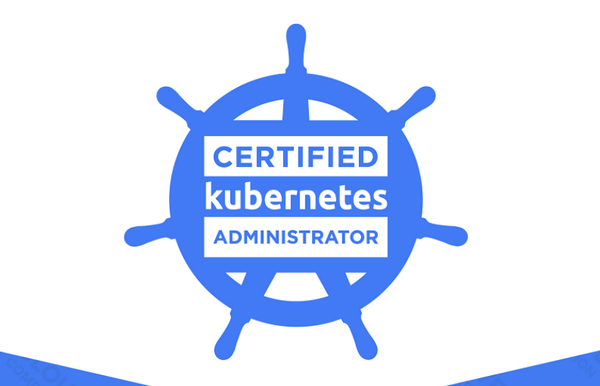 A bummer is however that the detailed results are not shown, only that I passed the certification. I am pretty sure that I failed at least two tasks in the exam and would have liked to know for sure or have a hint at the correct solution.
Anyway, I'm very happy that I passed the certification exam!

Add a comment
Show form to leave a comment
Comments (newest first)
No comments yet.