---
During a GitLab CI/CD pipeline run, one of the jobs failed with an error:

The error occurred while manually trying to import the GPG key for the EPEL repositories, in this case for the EL7 packages:
$ rpm --import ./rhel7/RPM-GPG-KEY-EPEL-7
error: ./rhel7/RPM-GPG-KEY-EPEL-7: key 1 not an armored public key.
Cleaning up project directory and file based variables 00:01
ERROR: Job failed: exit code 1
Although this error (not an armored public key) doesn't really hint what the actual problem could be, I noticed that there seemed to be a copy+paste error in the repository's RPM-GPG-KEY-EPEL7 file: A missing new line between the "Version" line and the beginning of the GPG key.
In the next commit, this was fixed in the repository and a newline added: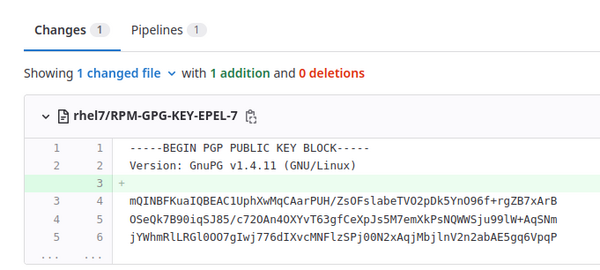 At the next pipeline run, the import of the GPG key worked successfully.
Interestingly using cat inside the pipeline job seems to remove newlines, which was the origin of the copy+paste error: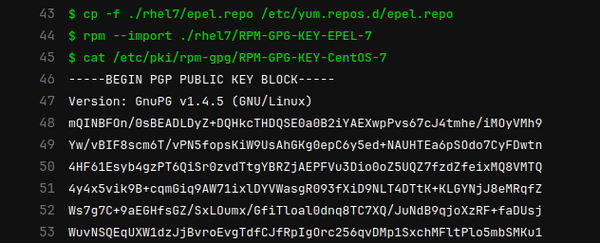 Add a comment
Show form to leave a comment
Comments (newest first)
No comments yet.