---
It is amusing to see what kind of online help Windows 7 offers to its users. You may look for Google Gadgets/Widgets (no, I don't want to use Google Desktop!) and you get good suggestions in the online help.
Umm... somewhat helpful...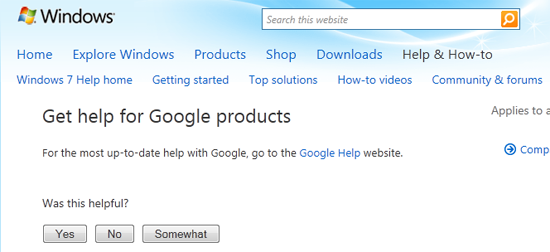 I finally ended up finding what I was looking for by using Google Search "google calendar widget windows 7" which pointed me here.

Add a comment
Show form to leave a comment
Comments (newest first)
No comments yet.