---
These days aren't very funny... As soon as one has to go out, the cold temperatures and a strong wind freeze your face immediately. Yesterday's max temperature was -6.5 degrees Celsius, that's around 20 degrees Fahrenheit. Yes, that was the MAX temperature! Today it seems to be the same, right now it's still -11°C (12.2° F).
The best method to fight the cold, I have to admit, was discovered by my cat 'Twix':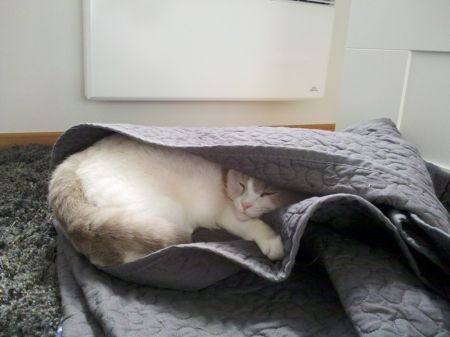 What a cat life! *jealous*
Add a comment
Show form to leave a comment
Comments (newest first)
No comments yet.