---
At my home I've set up an IP-Camera with automatic motion detection alerts. Detected motions are captured as pictures and uploaded immediately to a remote FTP server. But from time to time some funny pictures can be seen as well, like this one: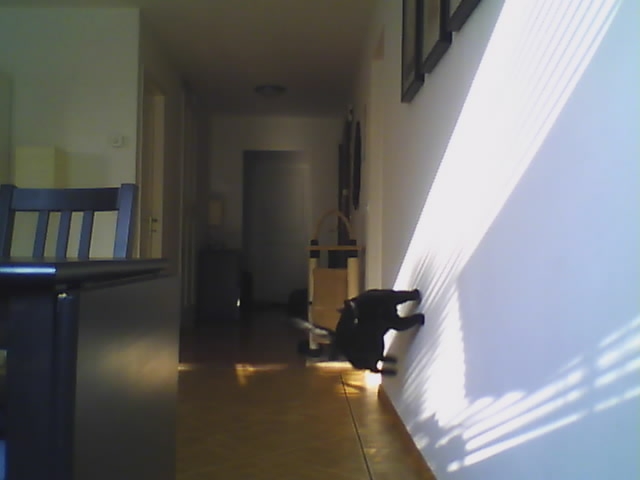 Didn't know I had a magical cat until today!

Add a comment
Show form to leave a comment
Comments (newest first)
No comments yet.