---
In these hours, Australian Groupware company Atmail (www.atmail.com) is having a DBA/worst case scenario.
All Atmail servers worldwide connect to atmail.com to verify their license. Since a couple of hours ago, the licensing information coming from atmail.com is wrong, therefore all servers using Atmail have now a warning, that the license is exceeded: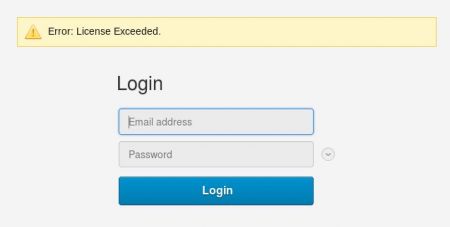 To make it worse, it is not possible anymore to create a support ticket on help.atmail.com. That's broken, too.
The only way possible to contact Atmail seems to be through alternative communication channels, like Twitter. And I'm not the only one. Several other Atmail users (customers!) have been trying to get in touch with Atmail over the last hours.
Well, that's a very good (or bad in this case) example on how to have a global impact.
A couple of minutes ago, Atmail published a kind of hotfix: http://download.atmail.com/License-Exceeded-Patch.zip . This hotfix package contains a patch package (atmail.720.exceeded.patch.tgz) which contains just a single file (license.php).
This license.php needs to be pushed to the Atmail server into /usr/local/atmail/webmail/application/models/license.php. I just verified this on several Atmail installations and it works.

Add a comment
Show form to leave a comment
Comments (newest first)
No comments yet.