---
The website Atelier2.ch was the first commercial website I've ever done, at the funny age of 13 or 14. With it, I've received my first official payment and I was sooo happy with it. Looking back at it now, it was a LOT of work, especially to do all the scanning of pictures (Digicams only just started). It was all done with static websites and with frames (!), my god, what a layout hehe. Time passes by, I get older and got lots of more experience doing websites. That is now, 10 years later, the big opportunity to relaunch the website, and it's done!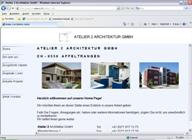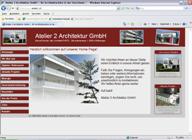 The old and the new website layouts, 1999 and 2009 As you see in the picture, it looks very different now. The whole new website is dynamical with database access in the background and a fully implemented (and self-programmed) cms system. A big difference to the old one ;-). Oh yeah, before I forget: Congratulations for being more than 10 years online now!!! Not too many websites can say that.
Add a comment
Show form to leave a comment
Comments (newest first)
No comments yet.