---
Usually when I write about a hack it concerns web applications like CMS and how to troubleshoot and find the point of entry. But this time it's different. I made a hack. An IKEA hack.
For some time now the cat litter box situation was unsatisfying. Either it was placed next to the entry - so the first thing you see when you enter the apartment was the litter box. Or it was placed in my office which meant that the door must always be open.
When I was looking for "litter box furniture", I came across the website www.ikeahackers.net. On this website, some examples are shown how cat owners have built their own cat furniture from IKEA products. So that's what I did, too: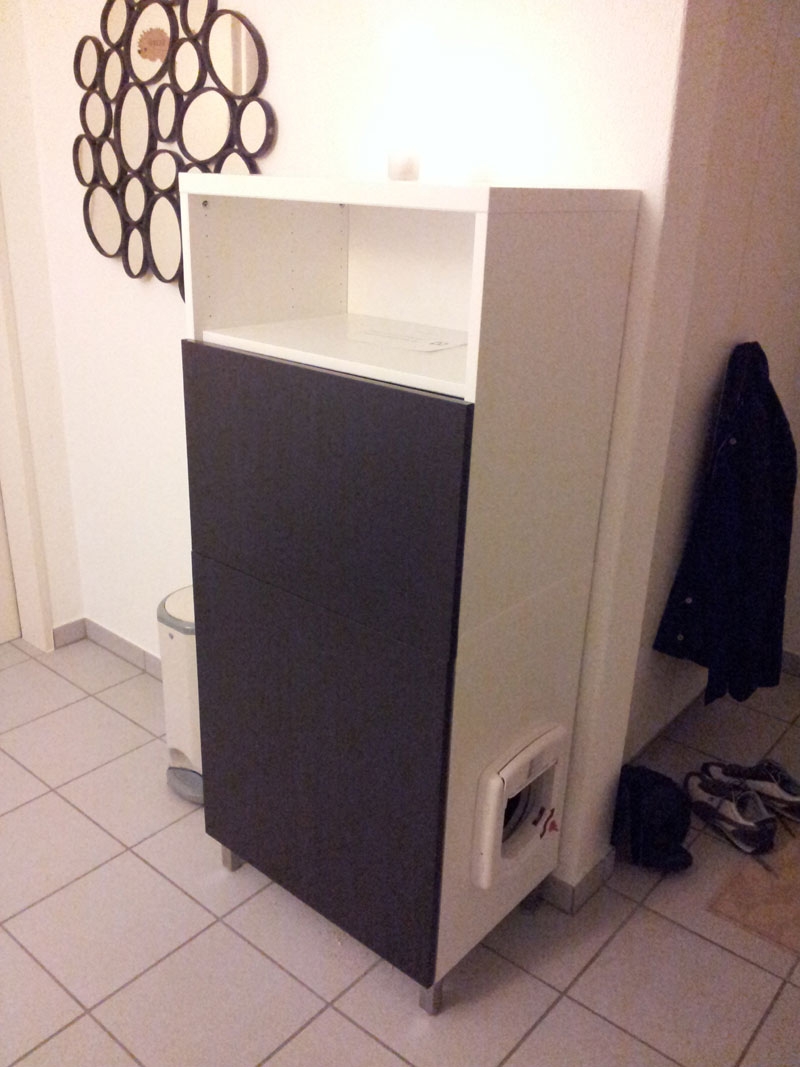 It took the cats a moment or two to realize how to find their litter box, but eventually all cats now use the (hidden) litter box and we can re-use the second furniture on top as a normal cabinet.
Add a comment
Show form to leave a comment
Comments (newest first)
No comments yet.