---
I was about to write a complicated tutorial here how to make the switch from an iPhone to an Android phone running on a Samsung device. My plan was to use a temporary storage for media files and to export the contacts in iTunes and then convert them to a csv to then import that csv in Gmail.
But why do something complicated if it can be easy? Samsung provides an excellent tool (Samsung Smart Switch) doing all the transfer for you by accessing the iPhone's backup on iTunes.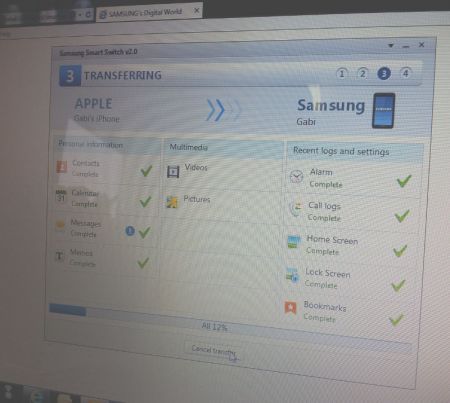 I was surprised how well it worked. All media files (pictures, videos) were correctly transferred. Contacts and phone data (like call logs) as well. The only thing which didn't work was the transfer of some customization like wallpapers, but that's anyway something one wants to explore on the new phone.

Add a comment
Show form to leave a comment
Comments (newest first)
No comments yet.