---
It's really quite impressive that one can learn something new every day. Today's lesson: Ligatures!

I was working in Photoshop and wrote a text with "infinity". The chosen font was "Myriad Pro". It occurred to me, that "fi" was written together. When I went back with the cursor, I got aware that this "fi" was not written as one character, no a separate "f" and "i" anymore. What the?!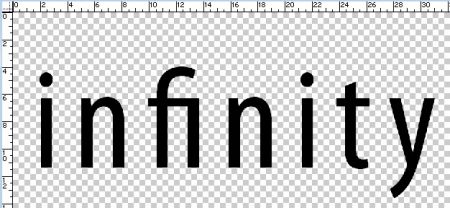 After searching for "myriad pro fi", I came across some very interesting articles talking about "ligatures". Being a system admin, I didn't understand that word. An Adobe help page (http://helpx.adobe.com/en/photoshop/using/fonts.html) explains it nicely:
Ligatures are typographic replacements for certain pairs of characters, such as fi, fl, ff, ffi, and ffl.
So a ligature replaces a pair of characters (f and i in my example) with a single typographic character (fi) if the used font (OpenText) supports this. In Unix terms it could be described as "auto-sed-replace". ;-)
The same website also explains how to enable (and therefore how to disable) the ligature effect.
1) Select the text where the ligature effect happened
2) Make sure the character panel menu (in German: Zeichen-Fenster) is open.
3) In the character panel menu click on the small arrows on the right top side: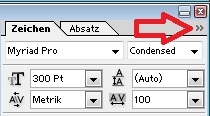 4) Click on ligatures (in German: Ligaturen) to disable the ligatures effect. You'll see an immediate change of your selected text: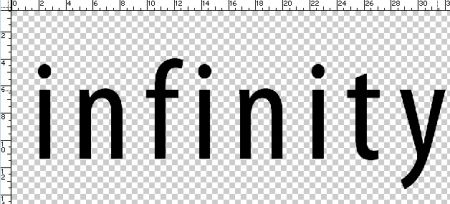 Add a comment
Show form to leave a comment
Comments (newest first)
No comments yet.