---
Came across a funny "bug" today, while manually partitioning a CentOS 6 server:
Your / partition is less than 4958 MB which is lower than recommended for a normal CentOS install.
The installer then doesn't continue. This is not really bad, as it prevents the user to install everything into a single / (root) partition which will be too small.
It doesn't make sense though, when separate partitions were already set up, as in my case: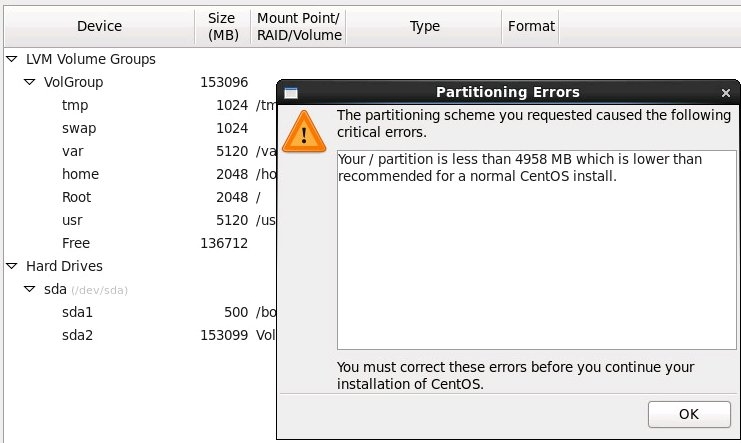 This is clearly a bug in the installer but I haven't found a reference to it yet.
Add a comment
Show form to leave a comment
Comments (newest first)
No comments yet.