---
Today's public release of a new monitoring plugin is by coincidence the same "day of the future" of the 80's movie "Back to the Future II": October 21 2015.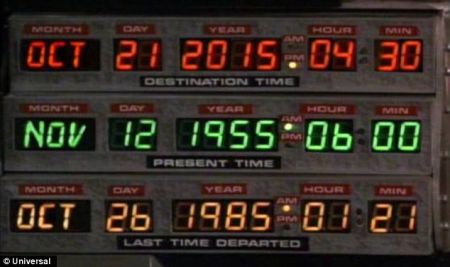 The plugin I'm talking about is check_infoblox, a monitoring plugin compatible with Nagios, Icinga 1 and Icinga 2. As the name already reveals, the plugin was created to monitor an Infoblox DNS/DHCP/IPAM appliance.
Last week I experienced DNS replication problems between two Infoblox appliances and couldn't find any existing monitoring plugins for Nagios/Icinga. To be notified when such unexpected problems arise, I started querying the snmp values of such an Infoblox appliance.
So far the plugin is production ready and the most important checks (check types) are finished and ready to be used. These are:
- cpu -> Check CPU usage
- mem -> Check memory usage
- replication -> Check if replication between Infoblox appliances is working
- grid -> Check if appliance is Active or Passive in grid
- info -> Display general information about this appliance
- ip -> Display configured ip addresses of this appliance
- dnsstat -> Display DNS statistics for domain
For more information and download please check out the official documentation page: http://www.claudiokuenzler.com/nagios-plugins/check_infoblox.php.
As always, if you find a bug or want to contribute, please check out the public repository on github: https://github.com/Napsty/check_infoblox.

Enjoy the future!

Add a comment
Show form to leave a comment
Comments (newest first)
No comments yet.