---
Over a year ago, in March 2016, I bought a Dahua IPC-HFW1320S ip/network camera. I installed the camera outside at the door entry and it has been running 24/7 since May 2016.
So far so good - but I always wondered why there are newer any new firmware versions available. I also have two other network cameras from D-Link which got more or less frequent firmware updates.
Today I checked again and hey! There's indeed a new firmware version available for download: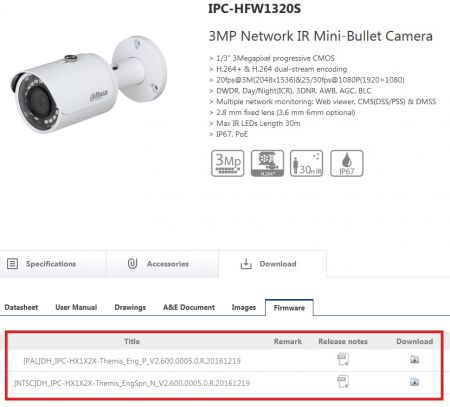 I downloaded the PAL version (I'm in Switzerland) and unzipped the file - which at the end is the following file: DH_IPC-HX1X2X-Themis_Eng_P_V2.600.0005.0.R.20161219.bin.
Note: NTSC version is for USA, Japan and some countries in South America. Check out https://upload.wikimedia.org/wikipedia/commons/0/0d/PAL-NTSC-SECAM.svg if you're unsure.

I decided to give it a shot and use ConfigTool as software for the firmware upgrade. Once opened it quickly detected the already running Dahua camera and also showed the current firmware version (2.400.x):

After a click on the operate icon, a new window is opened for this camera. In the tab "Upgrade" a firmware upgrade can be launched. I selected the previously unzipped file and started the upgrade by clicking on the "Upgrade" button.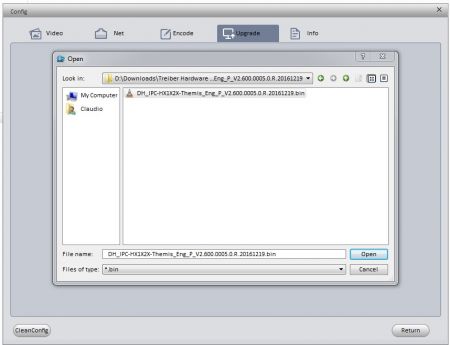 The firmware file was first transferred, then the upgrading process started: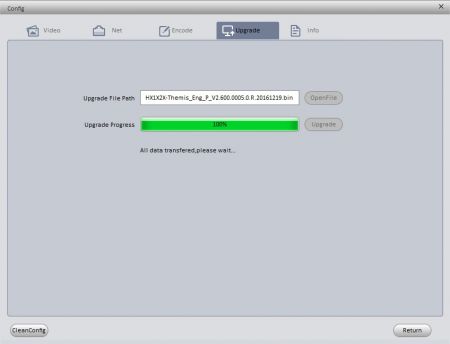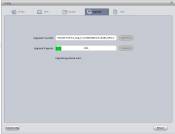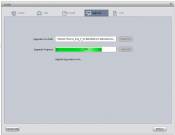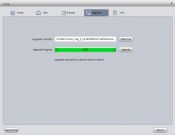 At the end a message "Upgrade successfully, device need to reboot" appeared. During this phase the camera indeed booted itself. The window can now be closed with the "Return" button at the bottom right.
Back in the ConfigTool I launched a refresh and the camera now showed the new firmware version (2.600.x).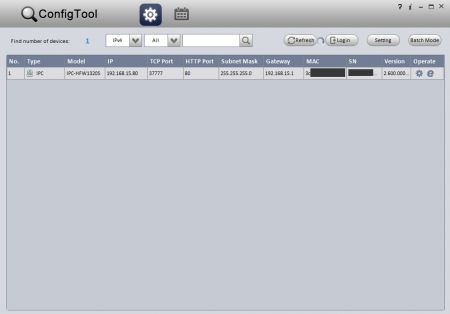 Add a comment
Show form to leave a comment
Comments (newest first)
abod from wrote on Mar 1st, 2022:
thanks
---