---
A few days ago something strange happened with my television, a Samsung UE55KU6400 (Samsung 6 Series) I bought in November 2016. All of a sudden the picture of external sources (HDMI connected) was gone/defect. The TV channels via cable still was working fine - so not a defect of the LED screen itself. But see for yourself: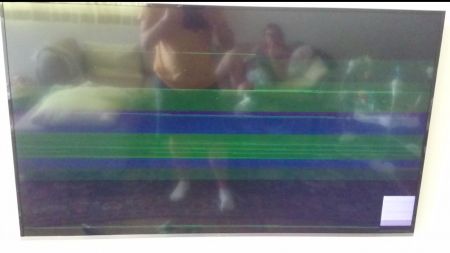 I tried several things to find the exact problem:
TV channels: Picture normal
Different HDMI cable: Same problem
Different external source (using a notebook's HDMI output): Same problem
Different HDMI port: Same problem
So either suddenly all HDMI ports have gone defect or it must be a problem inside the TV's software (a few days before that issue happened I noticed a software update of the TV). So I decided to go for a reset of the TV.
Once I reset the TV (through "Settings") I needed to re-setup the TV, including setting language, searching through all TV channels, setting up a Samsung accounts, etc. But at the end this turned out to be successful: The external sources were shown correctly again.
Summary: In case you experience picture problems with your external sources using HDMI on your Samsung 6 series TV, try a software reset through the settings menu (of course once you ruled out a bad HDMI cable or port and you're sure the external source works correctly, too).

Add a comment
Show form to leave a comment
Comments (newest first)
No comments yet.