---
The iPad has made its way to Europe and is now also available in Switzerland. Every technician knows already in advance about the lacks of the iPad, but we have to admit, the marketing of Apple has reached a big number of people willing to buy the new flagship.
How serious this all is, shows this Apple Store in the center of Geneva, where not less than 7 security guards are standing at the exit of it.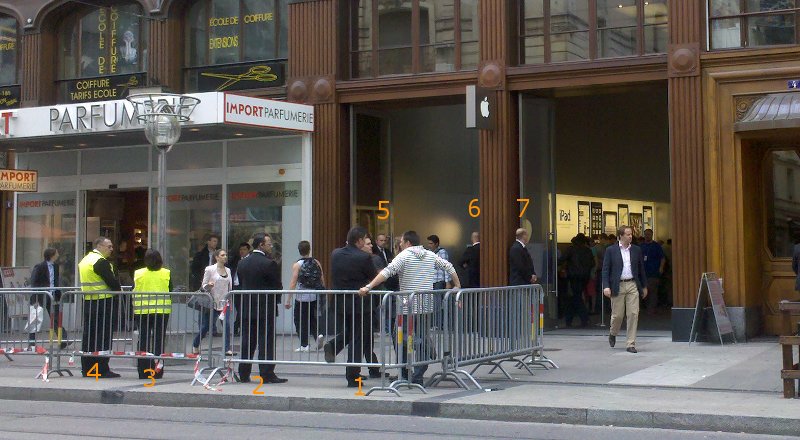 No, I didn't go in. But if I would have, I guess the number of security guards would at least double. Man, this is serious!
Oh and by the way: The picture was taken with my Android phone :D.

Add a comment
Show form to leave a comment
Comments (newest first)
No comments yet.