---
On my daily trip into the data center I have to walk next to a commercial center in the heart of Geneva. Every day I see some commercials running up and down on a big screen running on big LED's (around 5m diameter). But today it was different. Additionally to the endless loop of commercials I saw something I knew: A grey Windows XP task bar!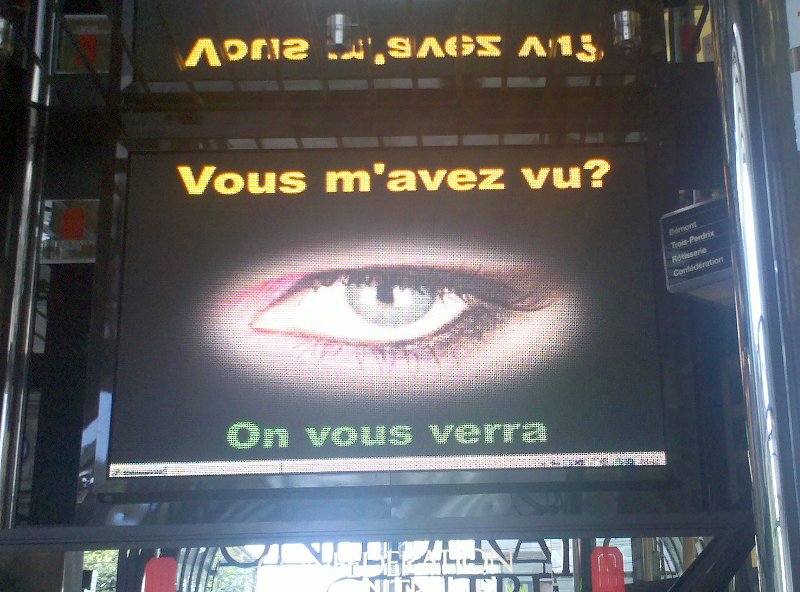 Well what can I say about this? Not much really, but it would have been friggin funny if I saw a Bluescreen on it!
Add a comment
Show form to leave a comment
Comments (newest first)
No comments yet.