---
The Apple brand is appreciated by many of its users because of multiple reasons. Some of the users just like the brand, some are crazy fanatics but most people value the innovation and stability factor that Apple provides. Sometimes this can be argued about as new releases of macOS often cause problems - but in most cases both software and hardware usually work very well.
Each year, this company launches new products and operating systems. In the launch of 2020, the newest macOS version has been presented, called Big Sur. Even though Macs are high-quality computers, sometimes they also experience some technical issues. Therefore in this article, let's share some common solutions such as fix wifi on Big Sur, and other problems users encounter.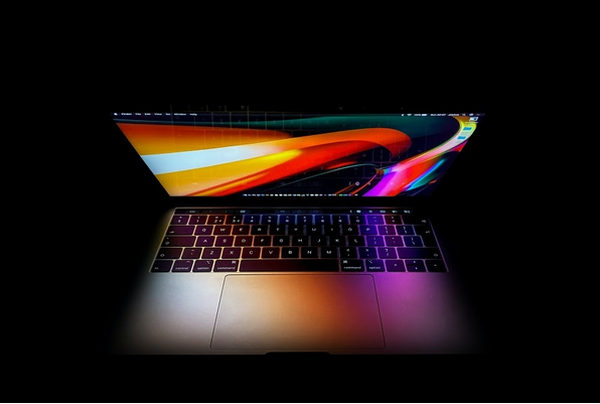 Problem #1: Big Sur Is Not Downloading
When downloading the newest version of macOS, some users have seen errors like "Installation failed," "The network connection was lost," or similar. If you encounter the same issue, it may be that too many people are trying to download and install the macOS Big Sur at the same time, and you should just try later. This problem happens on a frequent basis whenever Apple publishes a new major update. The best thing to do is to "wait it out". This doesn't have to be a negative thing; it gives you time to let the "mass-testing" of the new version begin. In case of a major issue you will most likely hear of it from tech news and blogs.
If however that does not help, check how much free disk space you currently have. It is possible that your disk simply does not have enough free space to download the newest macOS. Depending on your current macOS version, you'd need at least between 35.5 - 44.5 GB of free disk space.

Problem #2: The "Gateway Timed Out" error
If the "gateway timed out" error appears when the macOS Big Sur is still downloading, begin with booting your Mac in Safe mode, which can be done by holding down the [Shift] key during the computer's booting process.When your Mac boots, try downloading macOS Big Sur again, starting the process all over again.
Problem #3: Other macOS Big Sur installation issues
If you are still having problems with installing the macOS Big Sur, it might be because your Mac computer is just too old. Each macOS release lists the supported hardware. With newer releases, older hardware is not supported anymore. In case your Mac is running macOS Catalina or any newer version of macOS, you're usually good to go. But to make sure, check the Mac Hardware Requirements on the Apple website. To give a quick overview:
MacBook (2015 or later)
MacBook Air (2013 or later)
MacBook Pro (Late 2013 or later)
Mac mini (2014 or later)
iMac (2014 or later)
iMac Pro (2017 or later)
Mac Pro (2013 or later)
To find out your Mac version, click on the Apple icon (top left) and click on "About this Mac".

Another possibility is that your current macOS release is too old. In order to upgrade to Big Sur, you must use at least macOS 10.9 or later. Recommended is to upgrade to Big Sur from Sierra or later.

If you own a recent Mac computer and installation still does not start, try searching for a file called "Install macOS 11" in the AppStore and double-click it to begin the installation.
Problem #4: Getting stuck while setting up your Mac
Even if you have installed the macOS Big Sur successfully, you can still get stuck while setting up your Mac. It still means that the update was installed correctly, and you won't lose any data, but you will have to force reboot your computer to get unstuck from the "Setting Up Your Mac" message.
Force reboot can be done by holding down the power button. After the reboot, make sure your Mac has enough hard drive space to install the new macOS. You can do that by clicking the Apple icon at the top of the screen, choosing the About This Mac option, and then clicking on the Storage tab.
Problem #5: Wi-Fi / Wireless LAN stopped working
Sometimes, after upgrading to the newest macOS, the Wi-Fi may stop working. To fix the problem, you can perform a few different actions.
First of all, go to the System Preferences and click on Network. Choose the Wi-Fi option and click Advanced. Then, select the network you want your Mac to forget and click the minus icon. Afterwards you may also need to reset the SMC, in case Wi-Fi is still not working after adding the wireless network to the list.

Note: When using a wired network connection (LAN) I've personally never experienced any issues after an upgrade.
Problem #6: Login Issues
Once upgraded to macOS Big Sur login issues may be experienced. For example, you get logged out right away after you log in. This is a very annoying bug which may happen after a macOS upgrade (not just Big Sur). Luckily there is a way to fix it.
First of all, restart the computer and while the computer is booting, hold the [Command] + [S] keys together. This will boot your Mac in the single user mode (see list of startup key combinations). Once you see a command prompt, type the following command:
# /sbin/mount -uw /
Simply execute the command with [Enter]. Afterwards launch the following command:
# rm -f /var/db/.applesetupdone

After this, restart your Mac by using the reboot command:
# reboot
Problem #7: Fans Become Noisy
Fans on your Mac could become loud for many reasons, including dust and dirt. However, if you notice that the loud fan noise appears right after you have installed the macOS Big Sur, the new macOS might be the one causing the loud fan noise.
Most likely, this is happening because your Mac is using additional resources to update the apps and reindex everything after installing the new macOS. This happens after every macOS upgrade, but in the last few versions, the re-indexing on the disk is using much heavier resources than in the past. Just give your Mac time and not overload it with apps that are using a significant amount of resources. This process can take 1 hour for fast disks (such as SSD) but can take up to several hours for slower mechanical hard drives.
Problem #8: Bluetooth Issues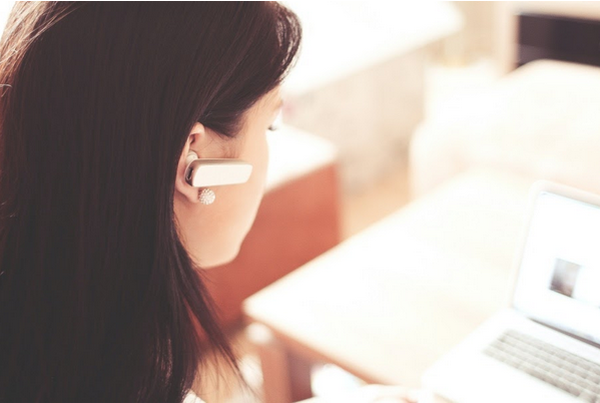 If you installed the macOS Big Sur just recently and all of your Bluetooth devices are disconnected, go to the Finder->Go->Go to Folder and type in: "/Library/Preferences". Most likely, you will see a file with the name "com.apple.Bluetooth.plist". If this file exists, delete it and restart your Mac. This will clear the macOS internal database of paired Bluetooth devices. Therefore each device needs to be pair once again, but after pairing they should all work again (if they have worked before).
In some rare cases you may need to do the same in Finder, using the location "~/Library/Preferences". Note the hyphen ~.

Problem #9: Design of Mail app is completely different
With Big Sur comes also a redesign of the Mail app. The new design now uses a minimalist design with only few colour variations. Especially the buttons are difficult to distinguish. Especially if you liked the different colours, such as the blue dot for new/unread e-mails, you are going to miss the old design.
In older macOS releases it was still possible to select the "Classical View" in Mail. Unfortunately this option is now gone after the upgrade to Big Sur. This is probably where Apple steps in and says "get used to it". If you don't want to, there's always different mail applications, such as Outlook, or Webmail alternatives.
Add a comment
Show form to leave a comment
Comments (newest first)
No comments yet.