In January I announced a new website which I was working on. The website itself is for the presentation of a political candidate for local elections in April 2012.
The design colors slightly changed from my first dev versions... but the way it is presented is still the same: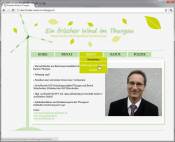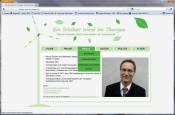 Left: Development version. Right: Final version with different colors.

Now that the elections come closer, it is time to launch it and since last week the website is now officially online and can be visited at the following address:
www.frischer-wind-im-thurgau.ch