---
As I previously wrote in article Using NTLM authentication on Windows 7 there's need to set a new registry key to enable NTLM on Windows 7:
In HKEY_LOCAL_MACHINE\SYSTEM\CurrentControlSet\Control\Lsa create a new DWORD value named LmCompatibilityLevel and set the value to 1. Then reboot Windows.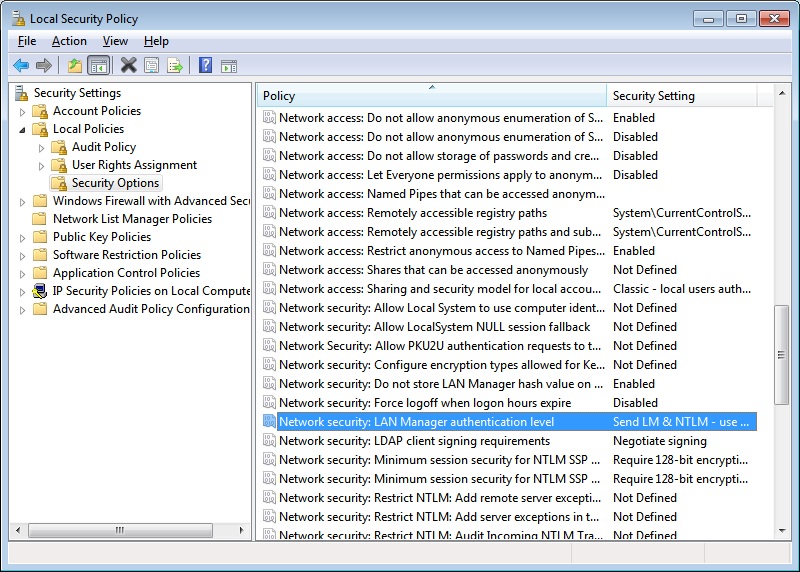 This is correct, however this only works, if the affected Windows 7 machine is member of a domain (Active Directory).
For standalone machines in a workgroup the following step is also necessary:
Open Local Security Policy -> Security Settings -> Local Policies -> Security Options. Change the settings for 'Network security: LAN Manager authentication level' -> set it to 'Set LM & NTLM - Use NTLMv2 session if negotiated' (the default is 'Not Defined'). Once this settings is in place as well, you can use your browser and authenticate with your proxy server.
Add a comment
Show form to leave a comment
Comments (newest first)
No comments yet.